Fodor Law Office, PC is owned and operated by Stefan J. Fodor.
Stefan started his legal career at a major Boston law firm and still works in close collaboration with skilled practitioners at that firm extending the breadth and scope of his knowledge and capacity.
Before succumbing to the draw of Wyoming, he served as Assistant General Counsel to the French America's Cup team in 2003 and worked for a small Jackson law firm before starting his own firm in 2007. In addition to being an avid outdoorsman, Stefan has been racing sailboats internationally since 1996, participated in two America's Cup campaigns, and holds a number of transoceanic world sailing records.
Stefan has been a member of the Teton County Planning Commission for the past four years and has served as its chairman for the past two years.  Stefan also acts as Chairman of the Board of Directors of a local bike group advocating for increased off highway vehicle access to public lands.
Stefan is Chairman of the Board of Directors of the Animal Adoption Center, a non-profit animal rescue organization based in Jackson.
Education:
Brown University, BA, 1995
Northeastern University Law School, JD, 2001
Admitted:
Massachusetts Bar, 2001
Wyoming Bar, 2005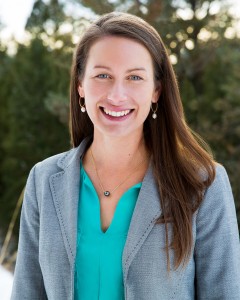 Jill Arnold
At Georgia State, Jill was an Urban Fellow and research assistant with the College's Center for the Comparative Study of Metropolitan Growth and President of the Moot Court program.  She also earned a Certificate in Environmental and Land Use Law.  While in law school, Jill co-authored the book Zoning and Land Use Law in Georgia, the first zoning and land use guide for Georgia.
Prior to moving to Wyoming, Jill was an associate at Pursley Friese Torgrimson in Atlanta.  She focused her practice on zoning, land use, local government law, and land use litigation.  In 2018, Jill was named a "Rising Star" by Georgia Super Lawyers.  She regularly speaks on land use, zoning, planning, and growth management issues at industry and academic events.
Education:
University of Georgia:  B.B.A, 2011
Georgia State University School of Law: J.D. magna cum laude, 2014
Georgia Institute of Technology: Masters in Regional and City Planning, summa cum laude, 2014
Admitted:
Georgia Bar: 2014
Wyoming Bar: pending